Kylie Jenner recently used her platform of her 222 million Instagram followers to seek prayers and donations for an acquaintance of hers, makeup artist Samuel Rauda.
---
Rauda was recently injured in an accident and is undergoing major surgery for brain injuries and internal bleeding. A GoFundMe page was created in his name, asking to raise an initial $10,000 for hospital fees. It was then that Kylie Jenner took to Instagram Stories to post a message about the friend of hers, and a "swipe up" link for her followers to donate to if they so pleased. Her statement read "May God watch over you and protect you Makeup By Samuel. Everyone take a moment to say a prayer for Sam who got into an accident this past weekend and swipe up to visit his families GoFundMe."
According to the fundraising page, Kylie donated $5,000 to the cause, which garnered major backlash from social media. They were enraged that Kylie only donated such a small amount, which is considered spare change based on her net worth; Forbes recently estimated that Kylie makes $19,007 in just an hour.
When Jenner caught wind of the backlash rising about her all over the internet, she issued a statement on her Instagram story. It read:
"I feel it's important for me to clear up this false narrative that I've asked fans for money and am not paying for my makeup artist's medical bills. Sam isn't my makeup artist and unfortunately we don't have a personal relationship anymore but I have worked with him a few years ago and think he's the sweetest. I saw my current makeup artist and friend Ariel post about Sam's accident and his family's GoFundMe and I called Ariel immediately to see what happened to Sam. After learning in more detail about the accident it compelled me to visit his gofundme which was set at 10k. They had already raised 6k so I put in 5k to reach their original goal and thought I'd post on my stories to gain more awareness if anyone also felt compelled to share or donate. I don't know how all of this got so twisted but his family has reached out through Ariel and are very appreciative of all the donations, prayers, and love towards Sam."
Kylie's Statement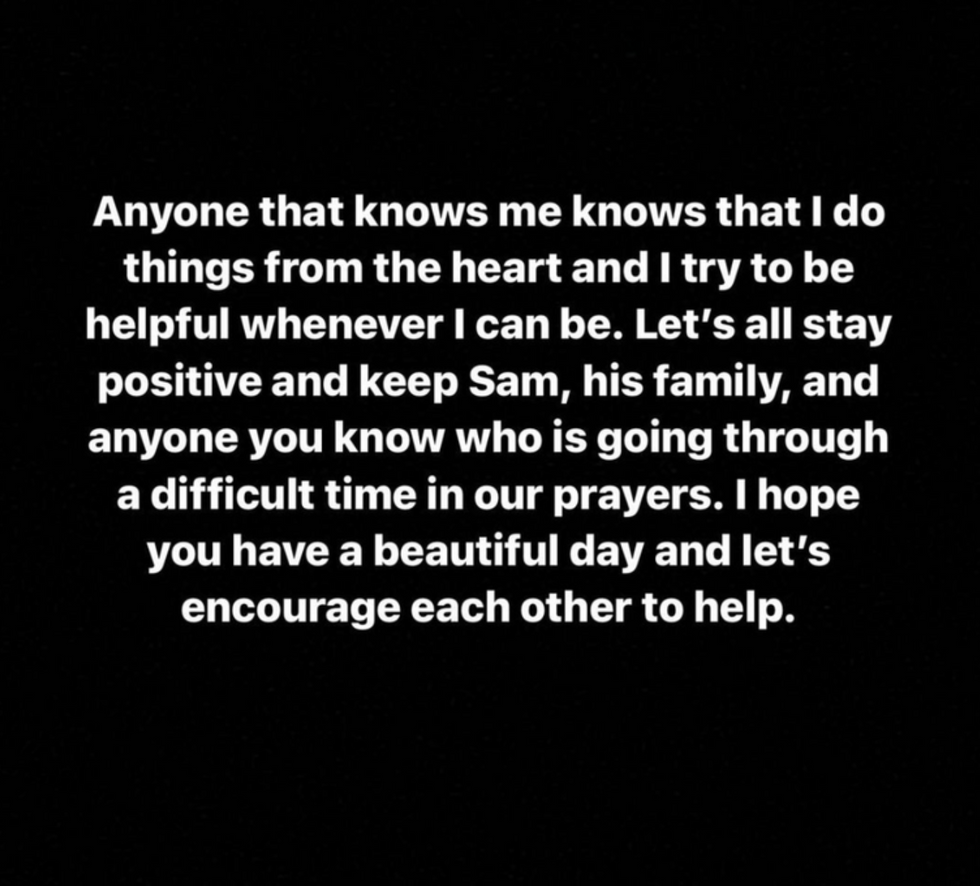 Kylie Jenner
Instagram
Kylie also added this statement, defending her character.
The Twittersphere was less than impressed by Kylie's apology, sharing more stats about her net worth and what she makes on the daily to show that she should have just paid off the bills the second she caught wind of it.
Related Articles Around the Web