Kylie Jenner admitted Tuesday that "postpartum has not been easy," just six weeks after she gave birth to her second child with Travis Scott.
---
The reality star, 24 sharing a video on Instagram Stories, getting candid about how she's been doing post-partum.
After a boomerang selfie on a workout machine, which she labeled "6 weeks postpartum," Jenner shared a message to "postpartum moms: that postpartum has not been easy."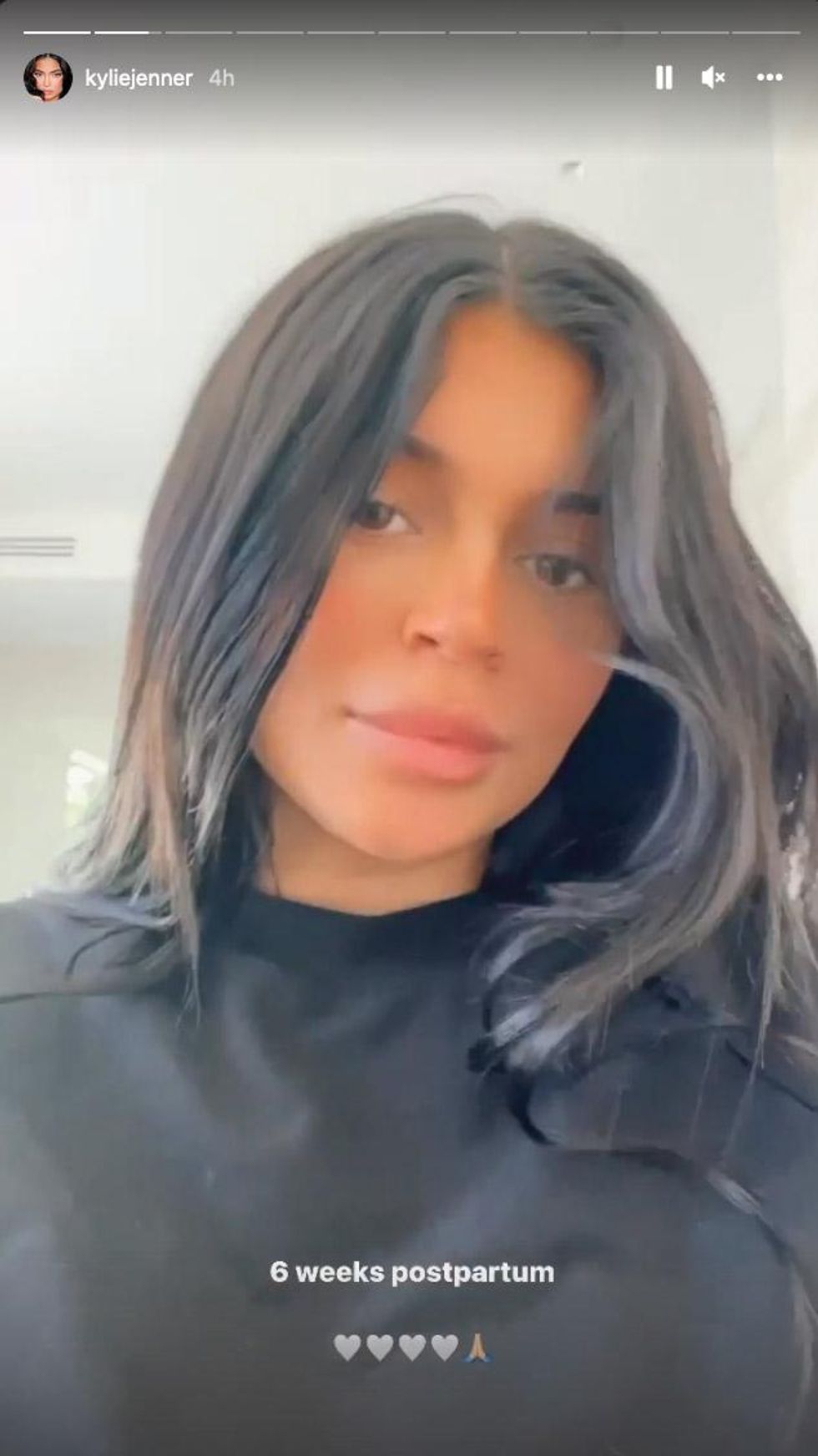 Kylie Jenner via Instagram Story
"This experience for me personally has been a little harder than with my daughter," she said, referring to her firstborn Stormi Webster, now 4.
"It's not easy mentally, physically, spiritually. It's just crazy," she continued. "And yeah, I didn't just want to get back to life without saying that because I think we can look on the internet — for other moms going through it right now — we can go on the internet, and it might look a lot easier for other people... but it hasn't been easy for me."
In the following story, she added,
"It's OK not to be OK... I just keep reminding myself I made a whole human, a beautiful, healthy boy."
"We have to stop putting pressure on ourselves to be 'back,' " Jenner said. "Not even physically, just mentally, after birth. So yeah, just sending some love. I love you guys!"
On Feb. 2, one day after Stormi's 4th birthday, Jenner and Scott welcomed their son Wolf.
The Keeping Up with the Kardashians alum shared the news with a black-and-white photo of the infant's hand, writing in the caption, "2/2/22."