Kendrick Lamar announced his new album, "Mr. Morale & The Big Steppers," 15 days ago. At the time, we learned the album would be out May 13. However, one major detail may have just surfaced: It looks like this might be a double album, and there might be a book.
---
Lamar first teased the record, his "final TDE album," as he described it, with a note on the website launched in August 2021, which he signed "Oklama." The press release, posted on oklama.com at the time, indicated that "all factual information for this release will come directly from this source only."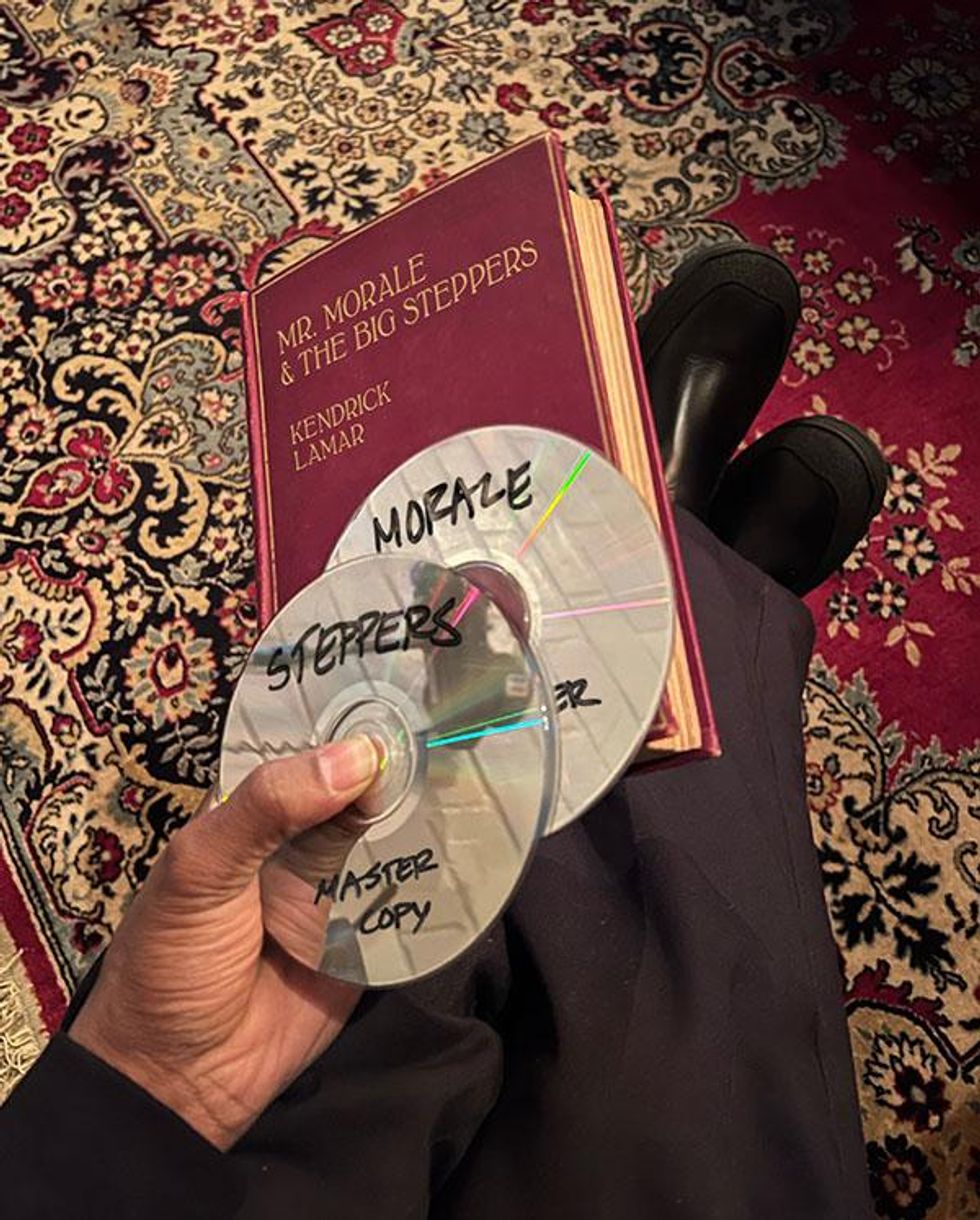 Oklama.com
A new link on oklama.com has popped up featuring a photo of a book and two CDs. The cover of the book has Kendrick's name and the album title. One disc has "MORALE MASTER COPY" while the other has "STEPPERS MASTER COPY" written in Sharpie.
Last September, the rapper registered a list of new songs with the American Society of Composers, Authors, and Publishers, fuelling speculation that a new album could be on the way.
"As I produce my final TDE album, I feel joy to have been a part of such a cultural imprint after 17 years," Lamar wrote in August about the album. "The Struggles. The Success. And most importantly, the Brotherhood. May the Most High continue to use Top Dawg as a vessel for candid creators. As I continue to pursue my life's calling."
"Mr. Morale & The Big Steppers" follows Lamar's 2017 album "Damn," for which he won a Pulitzer Prize.