A former FBI agent has verified allegations that Jamie Spears secretly spied on his daughter, Britney Spears, for years.
---
Allegations that Britney Spears' father, Jamie Spears, had placed secret surveillance devices in the singer's bedroom and on her phone have recently been verified.
Sherine Ebadi, a former FBI special agent who worked on fraud cases for over ten years, claimed that her investigation revealed incriminating evidence against Jamie Spears and concluded that he
"engaged in and directed others to engage in unconscionable violations of [Britney's] privacy and civil liberties."
Britney's lawyer, Matthew Rosengart filed a declaration from Ebadi in court on Jan. 18, which corroborated claims that Black Box Security had been instructed to put secret recording devices in Britney's room by her father.
These claims were first raised to the New York Times last year by Black Box employee Alex Vlasov in the documentary "Controlling Britney Spears." Vlasov backed up his claims with evidence of emails, text messages, and audio recordings.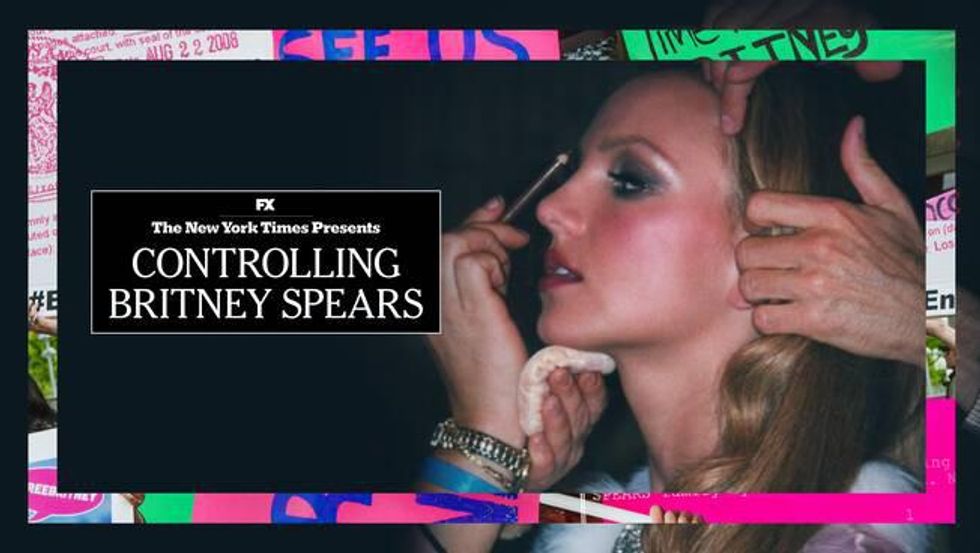 The New York Times Presents: Controlling Britney Spears
Ebadi, who personally interviewed Vlasov said that the former Black Box executive assistant was "highly-credible."
"I corroborated the Times's reporting on Mr. Spears's extensive, surveillance efforts, including of Ms. Spears's attorney-client communications and private conversations in her bedroom."
When Vlasov first came to work for Black Box in 2012 he said that they were already monitoring Britney's Blackberry. When she switched to an iPhone the next year he was personally tasked with,
"finding monitoring software and installing it as a hidden app."
In 2015, Jamie then instructed Black Box
"to mirror the content of [Britney's] iCloud to a separate device that could be reviewed"
According to Vlasov, the monitoring of Britney's phone did not stop until early 2021.
Britney Spears/ Instagram
Regarding the hidden recording device in Britney's bedroom, Ebadi said in her declaration that the security company was responsible for the initial suggestion, but that Jamie Spears is the one who approved it.
"Black Box was initially responsible for suggesting that a secret listening device be planted in Ms. Spears bedroom, but Mr. Spears 'loved' the idea and approved and instructed that the installation move forward."
Hours of private conversations were recorded between Britney and her sons, her then boyfriend and her lawyer Sam Ingham.
Ebadi wrote in her declaration,
"Mr. Vlasov told me that Mr. Spears was particularly interested in his daughter's attorney-client communications and wanted regular updates from Black Box on the substance of those privileged messages. Surveillance of Ms. Spears's communications with her lawyer continued until at least 2020, when [Black Box owner Edan Yemini] instructed Mr. Vlasov to cease reviewing attorney-client privileged communications."
Britney's attorney presented Ebadi's declaration to the court as a part of a more substantial filing against Jamie Spears, accusing him of taking more than $6 million from his daughter's estate, the alleged amount paid to Black Box.
Last summer Britney testified that she wanted her father to be charged with conservatorship abuse.