Hailey Bieber posted several photos to Instagram of what seemed to be a typical behind-the-scenes, bikini photoshoot. In the third photo, she tagged a new Instagram account "Rhode", dropping a hint at her upcoming skincare line.
---
Hailey Bieber is known for her modeling, impeccable style, and of course her marriage to Justin Bieber. In November of 2021, Bieber opened up to fans about her creation of "Rhode", a skincare line named after her middle name. She also discussed it on her YouTube channel in a Q&A video where she shared that "Rhode" has:
"been in the works for a long time," according to E News
Fans have been not-so-patiently awaiting the launch of the brand since Bieber announced:
"It is coming in 2022 and I'm very excited. That's all I can say for now."
Her Instagram post on January 26th showcased her beautiful, dewy skin in a bikini. She tagged the new official Instagram account for her skincare line "Rhode". Bieber captioned the photo "glazed 🍩🍩 skin all 2022. Tell a friend" as a subtle promo for the brand. Many of her friends were in on the line and showed their support throughout the comment section. Fans also showed their sheer excitement for the launch of "Rhode".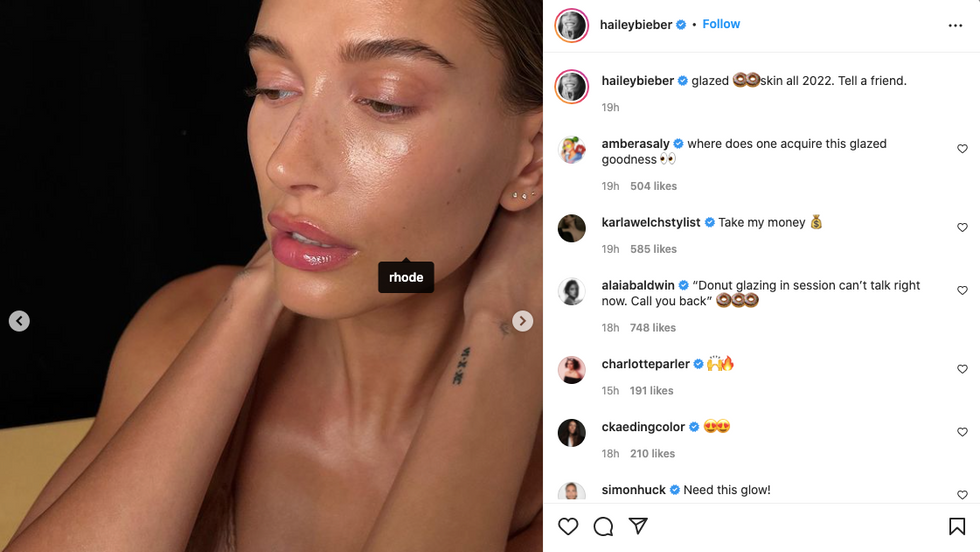 Hailey Bieber's hint to new skincare line
https://www.instagram.com/p/CZK56GtPQgX/
Many celebrities create makeup or skincare lines that are highly successful, such as Kylie Jenner's "Kylie Cosmetics" and Kim Kardashian's "KKW Beauty". With all of the hype and support Bieber has already received, pre-launch, it is expected "Rhode" will be a success!