Demi Lovato has recently updated their pronouns on Instagram to include "she/her" in addition to "they/them." She has also unveiled two new tattoos on social media.
---
The singer showed off the two new tattoos. One reading 'love' and the other 'fear' right below her clavicle.
Lovato captioned the photo"Duality,", tagging celebrity tattoo artist Dr. Woo.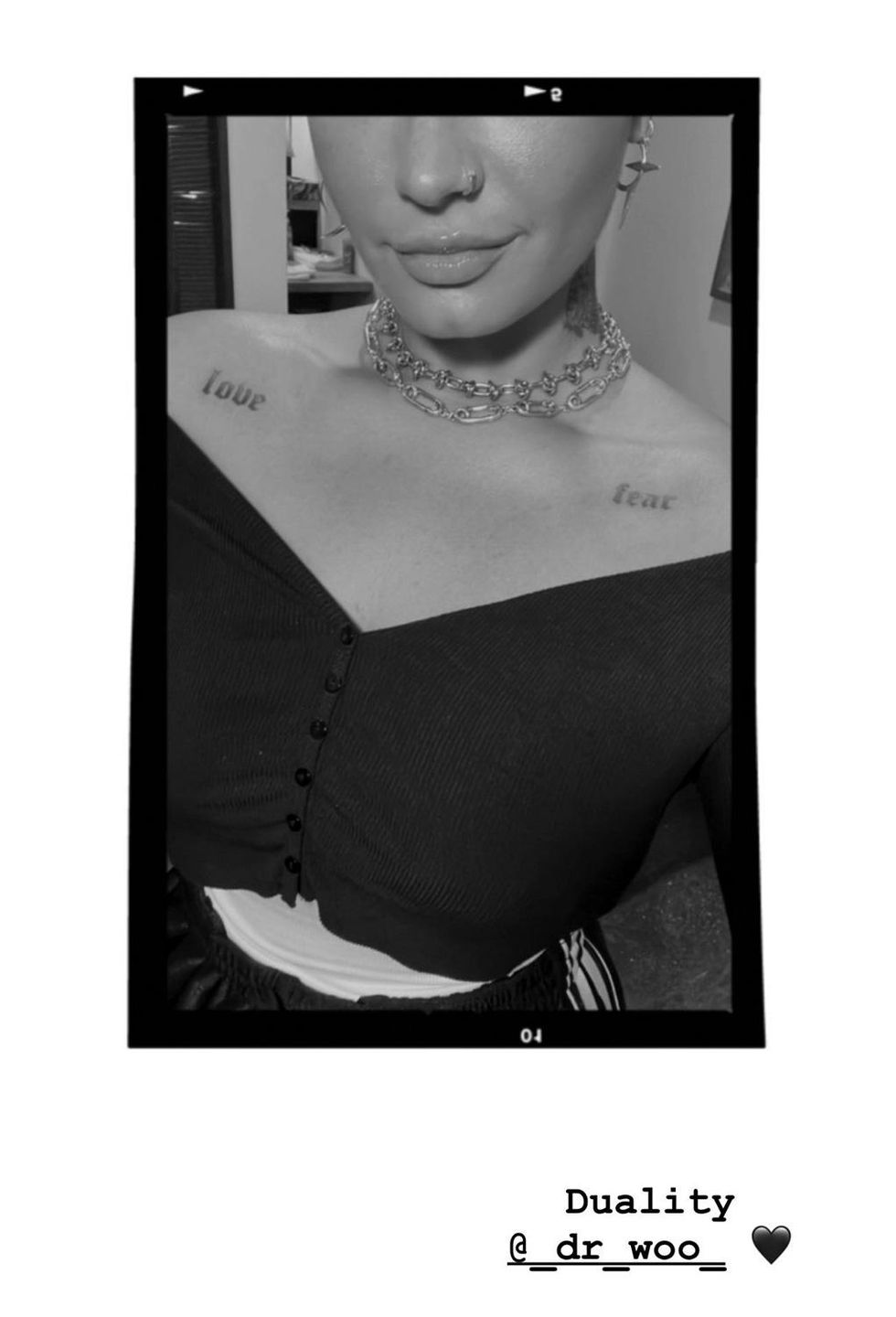 Demi Lovato via Instagram Stories
Lovato came out as non-binary back in May 2021. They shared on their "4D With Demi Lovato" podcast at the time that they were changing their pronouns to "they/them."
"Over the past year-and-a-half, I've been doing some healing and some reflective work, and through this work, I've had the revelation that I identify as non-binary."
"I feel that this best represents the fluidity I feel in my gender expression and allows me to feel most authentic and true to the person I know I am and am still discovering."
During Non-Binary Awareness Week in July 2021, the "Cool For The Summer" singer opened up about being misgendered, reminding fans in an tweet:
"If you misgender me, that's okay. I accidentally misgender myself sometimes! It's a huge transition to change the pronouns I've used for myself my entire life. And it's difficult to remember sometimes!"
"As long as you keep trying to respect my truth and as long as I remember my truth, the shift will come naturally," they continued. "I'm just grateful for your effort in trying to remember what means so much to my healing process."