Adele surprised her fans with the announcement that she will be hosting SNL this Saturday night! Are there more surprises to come?
---
Yesterday, Adele posted to Instagram to announce her hosting slot for the upcoming episode of Saturday Night Live. The sketch-comedy show features a new celebrity host along with a musical guest each week for a live broadcast of laughs and music.
In her caption, Adele said:
I've always wanted to do it as a stand alone moment, so that I could roll up my sleeves and fully throw myself into it, but the time has never been right. But if there was ever a time for any of us to jump head first into the deep end with our eyes closed and hope for the best it's 2020 right?
Check out the post!
The record-breaking singer also noted that this will not be her first appearance on the show. Twelve years ago, Adele performed an acoustic rendition of Chasing Pavements, making it her first performance on SNL. Since then, she has made more appearances to perform and has even been the center of spoofs on the show.
Adele - When We Were Young (Live on SNL)
Her most recent SNL performance was a emotional delivery of When We Were Young, over four years ago.
A Thanksgiving Miracle - SNL
SNL poked fun at the "Hello" singer by recreating parts of the music video.
Adele's return to SNL will also be special as it is her first time stepping into the public eye since the completion of her weight loss journey.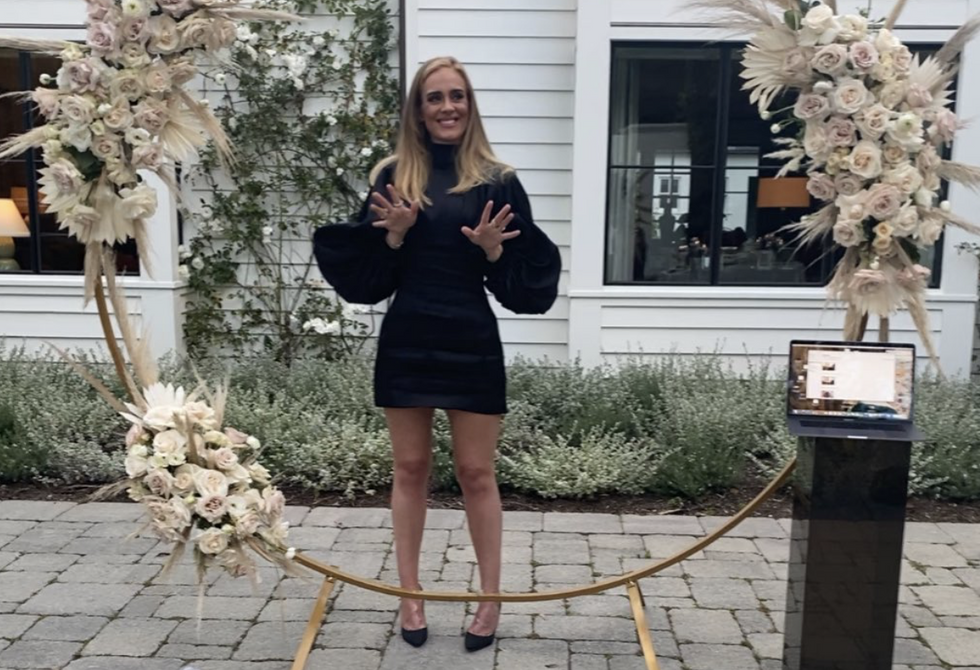 Adele
To make everything even more exciting...it is heavily rumored that the singer may be releasing a surprise album on Halloween- one week after her SNL appearance. Adele hasn't released any music since her album "25" back in 2015. Now, 32 years old, fans are pleading for another album.
Are you excited to see Adele back in action?! Tune in this Saturday to see her host SNL with musical guest H.E.R.