Actress and Global Goodwill Ambassador has shared pictures from her 55-hour rescue in the Congo rainforest after a fall that could have nearly taken her leg.
Ashley Judd took a fall while in South Africa while doing conservation work in the rainforest. Judd describe in an Instagram live with The New York Times' Nicholas Kristof, that she tripped over fallen tree in the dark while working to track an endeared species of apes, bonobos. The fall broke her leg into four places and left her with nerve damage.
Judd took to instagram Tuesday night, Feb. 16 describing the gruesome rescue process.
"Friends. Without my Congolese brothers and sisters, my internal bleeding would have likely killed me, and I would have lost my leg," Judd said in her instagram post.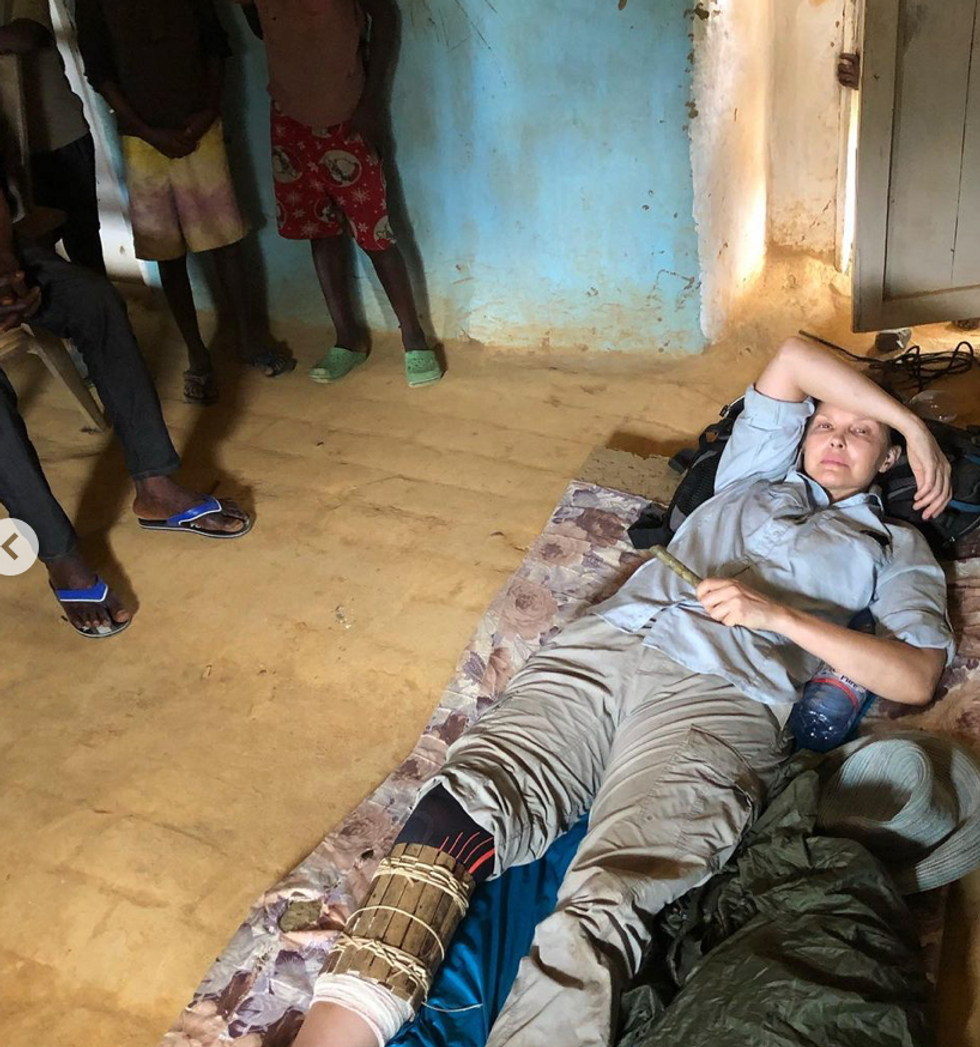 Ashley Judd in leg recovery after falling in the Congo rainforest. Instagram
She goes on to describe the stories of each moment in the rescue where one of her helpers, Dieumerci, sat down as still as he could with Judd and her broken leg holding it in the same position for five hours. They remained in that position until the next person of help arrived five hours later.
"He was with me in my primal pain. He was my witness," Judd said.
The 52-year-old actress then explains how once Papa Jean arrived he "assessed my broken leg" and but the bone back in place while Judd was biting on a stick in pain.
Judd felt like he truly saved her life out in the rainforest saying, "how he did that so methodically while I was like an animal is beyond me. He saved me. & he had to do this twice!"
The crew then went onto a six-hour motor bike ride driving back to the hospital. She was facing backwards to the driver and holding onto Maradona (another helper) on the back of the bike.
She says, "when I would begin to slump, to pass out, he would call to me to re-set my position to lean on him."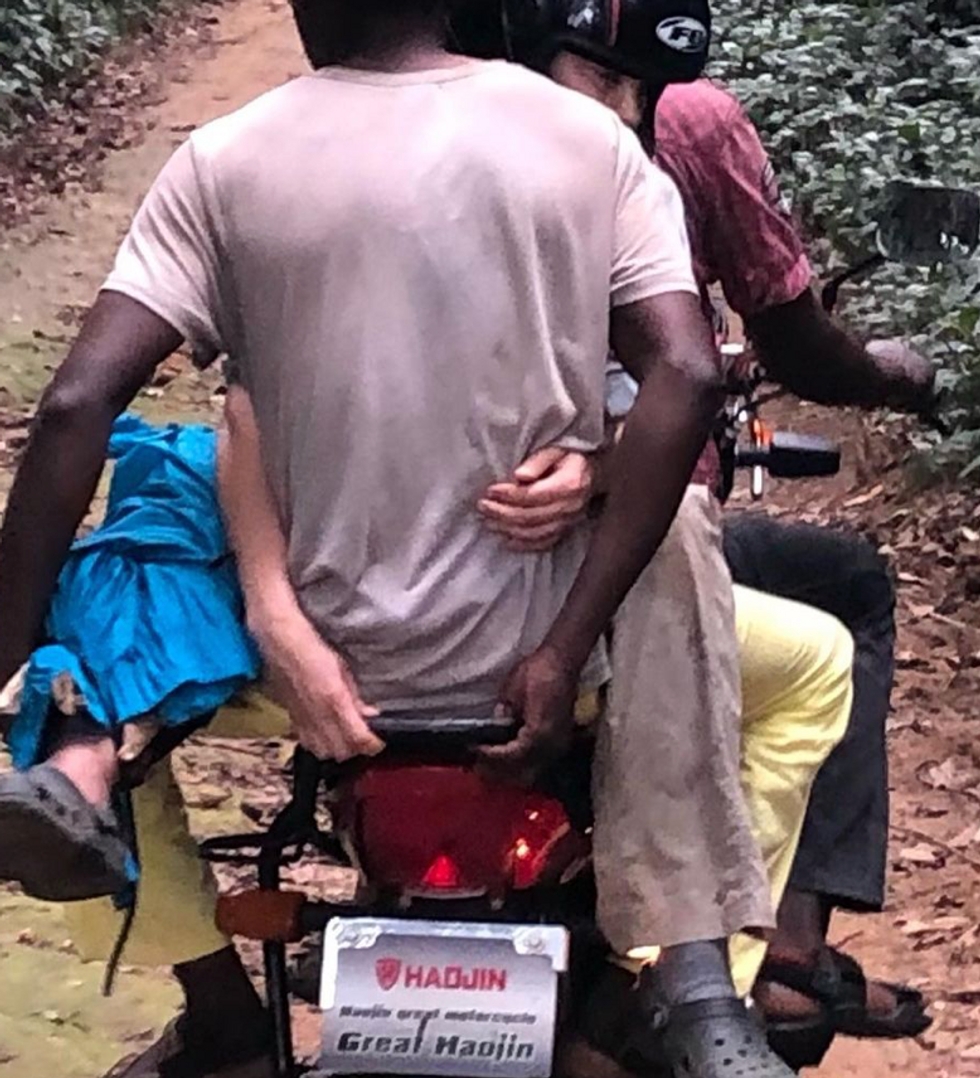 Judd riding on the bike with volunteer, Maradona. Instagram
Judd says Maradona was the only person who would volunteer for the task of holding her on the bike. The tension of the ride was broken up by conversation she explained, "we have a nice friendship, discussing the pros and cons of polygamy and monogamy."
She spent the night in a hut to pick up traveling her rescue the next day.
The Divergent actress is recognized as a wilderness pro who travels to the Congo twice a year for four to six month at a time.
Speaking from her South African hospital bed on instagram live, she said she will have a long journey of medical care ahead of her.
"It's going to take some time for that nerve to heal," she said of the injury. "And there's going to be intensive physical therapy... Of course, I will walk again because I'm determined and I believe in modern science and I also believe in miracles. But there's not really a time frame for (recovery). I have a journey ahead of me."
Related Articles Around the Web