Antoni is serving up a signature cocktail!
---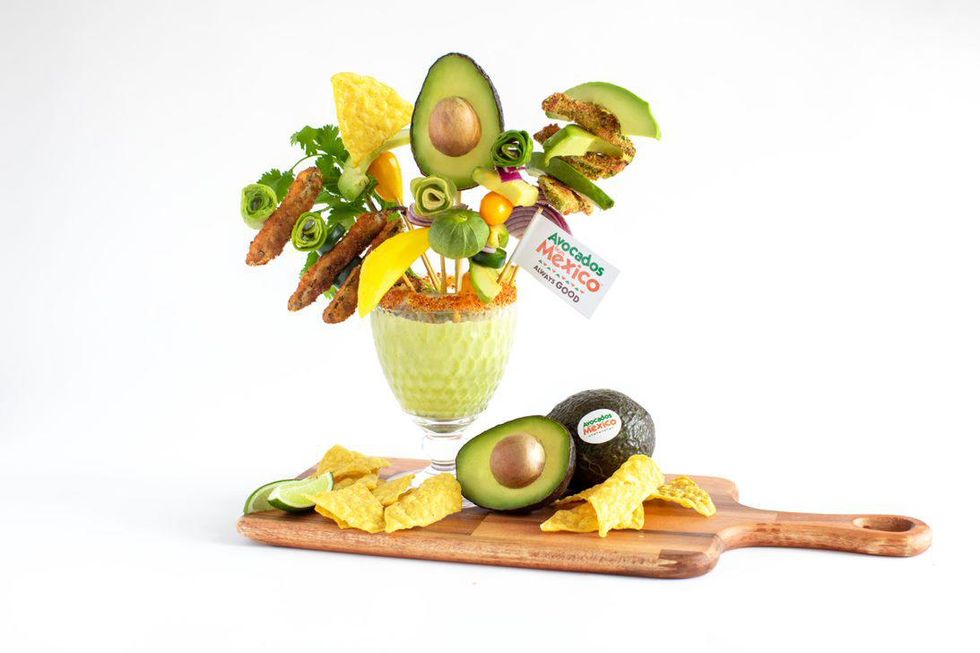 Avocados From Mexico is taking Cinco de Mayo celebrations from basic to awesome by introducing avocado fans to the Guactail™ -- a drink so good they trademarked it.
The drink is created by Queer Eye's food and wine expert, Antoni Porowski, and takes a spin on a classic fruit-forward daquiri by loading up the goodness of avocados and other fresh ingredients.
"Two of my favorite things? Cinco de Mayo and guac. Taking that to the level of creating my very own Guactail? Perfection. It's just not Cinco without a Guactail and Avocados From Mexico," Porowski said.
Recipe:
6oz white rum
6oz pineapple juice
2 tablespoons fresh lime juice
2 oz cucumber, sliced and unpeeled
1 cup fresh or frozen mango
6 mint leaves, plus more for garnish
1 ripe avocado, peeled and pitted
3oz cream of coconut
Pinch of salt
2 cups ice
Add all ingredients to a blender and combine on high for 45 seconds until mixture is smooth, frothy and thick. Garnish with avocado frites, jalapeño poppers, tortilla chips and deconstructed guac ingredients like pickled onion and tomatillo, lime, and mint. After enjoying the Guactail, use garnishes to make even more guac! This recipe makes two delicious servings.
Related Articles Around the Web